In the spirit of "Cute Things Your Crotchspawn Say" and "Chewers Favorite Feces Stories", I give you...

THE PET THREAD.

Post pics of your stupid fucking pets, who you still love, no matter how many times they defecate in inappropriate places . I'll start: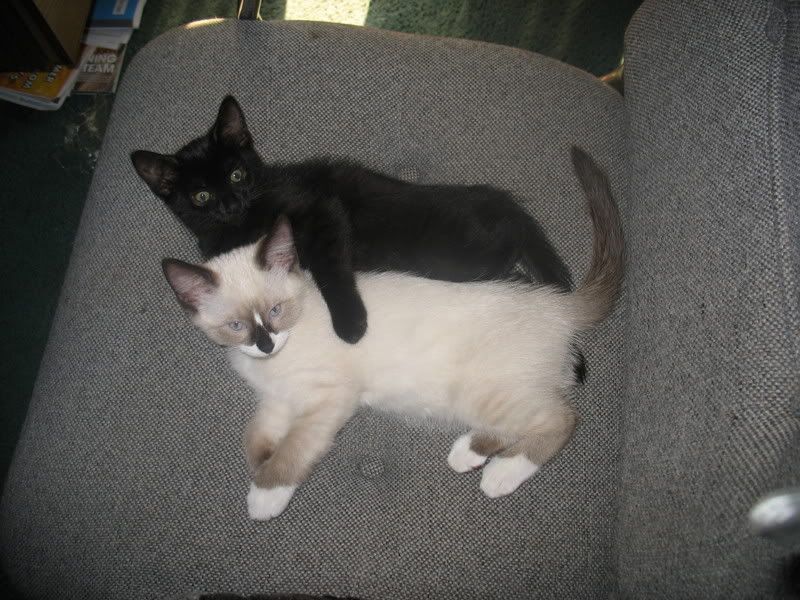 This is Lucy (black) and Linus (white). Rescued from a litter of a local stray. Linus has beautiful blue eyes that are just the tiniest bit crossed, so he always looks like he's confused about something. Lucy likes to hide stuff under the oven.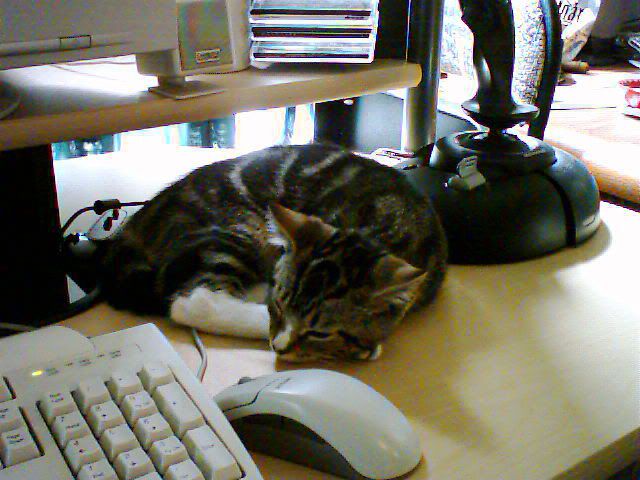 This is Squee. It's an old pic, he's freakin' HUGE now. And he's the smartest cat I've ever owned.
Edited by Jacob Singer - 2/19/12 at 9:53pm