DRAFT STARTS MONDAY, MAY 22ND, 2017
SIGN-UPS CLOSE FRIDAY, MAY 19TH at 12:00 PM EST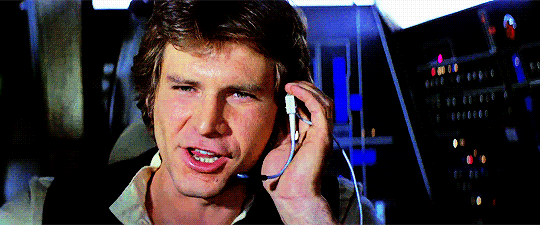 In interests of being able to answer questions quickly, this draft will be co-run by Ruby Doomsday and myself.
Standard draft rules apply regarding casting:
1. You're casting for a film circa 2017. 
2. All actors must be alive at the time of casting.
3. You cast actors at the age they are in 2017.
4. Once an actor is drafted, they cannot be re-drafted. 

DRAFT SPECIFIC RULES:  
1. You're casting these ten parts, plus a director: 
 
Luke Skywalker
Han Solo
Princess Leia Organa
Obi-Wan (Ben) Kenobi
C3P0
Darth Vader
The Emperor
Yoda
Lando
Tarkin
2. There will be two slots per day. Time will be between 9:30 AM and 10:00 AM EST depending on participants.
3. On each day, every participant will cast two parts, except for the first day, when you'll also cast a director. Day one, and only day one, will look like this: 
Slot 1
-Part
Slot 2:
-Part
-Director
4. For C3PO, Darth Vader, The Emperor, and Yoda please specify how you plan to use the actor (voice only, mo-cap, CGI etc.)
5. A bonus round will occur at 4 p.m. on Friday, May 26th, or when everyone in the final timeslot has gone. For bonus round you will cast: 
1 composer
1 additional character from the original Star Wars trilogy (no EU). 
At some point before posting your final list, make sure to add a clip of your composer's work or something that informs why you picked them.
6. You go in your daily assigned time slot, or if everyone in the time slot immediately preceding you has gone. Make sure you double check before posting. 
7.  In the list thread, total word count must be kept between 250 and 300 words maximum, including summary, character descriptions, etc. All other information (press releases, casting announcements) are to go in the "Supplemental Features" thread. Feel free to get creative with images/Photoshops in the list thread, however. 
8. You must specify a CGI or puppet Yoda. You know the right answer here.
9. Brackets based on who had the best draft will begin on Monday, May 29th. 
10. USE THE FORCE AND HAVE FUN!
(rules for day one and the bonus round will be re-posted in each of those individual threads)
Edited by Boone Daniels - 5/19/17 at 12:29pm